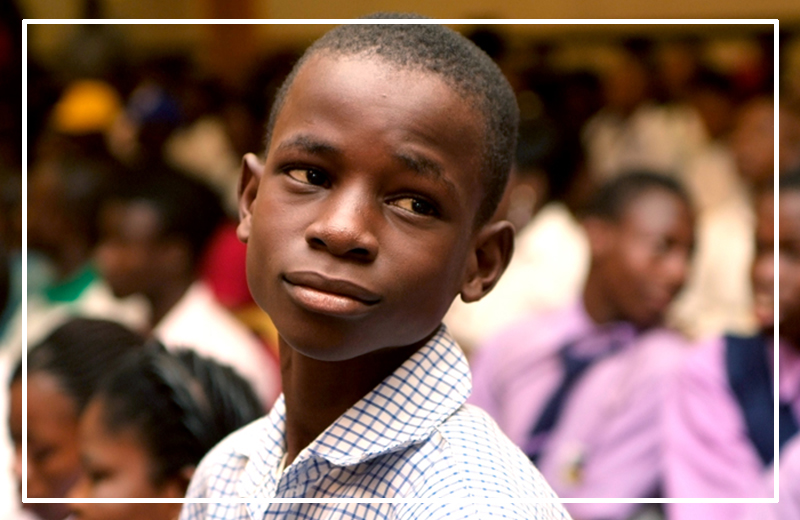 Studies indicate the tremendous benefits of early intervention in education which translates in very high graduation rates, well equipped labour market entrants, social welfare, and reduced crime rate. At the Jim Ovia Foundation, our strategy for capitalizing on the above benefits, is to catch them young using the Read-Up program.The Read-Up program is an early intervention program aimed at promoting the tools and opportunities to empower the future of tomorrow.
The objective is to assist marginalized children between the ages of 6-10 years to become familiarized with the digital-age in a global environment by bridging the digital divide through Information and Communications Technology (ICT). Computers and technological literacy are an essential tool for education, business and communication in today's world. Those without access to ICT often lack opportunity and are therefore marginalized. With Read-Up, the digital divide is brought closer by providing training and access to these children before they grow into the youth age bracket.
Our more advanced program is the Code-Up twelve-week immersive coding and app development boot-camp aimed at providing rigorous technology-based entrepreneurial development and leadership training aspiring developers. The aim is to identify Nigeria's most promising information technology talents and empower them with the skills and leadership training through our partner organizations to enable them to succeed. The goal will be to impart knowledge, skills, mentorship, and experiences that enables these youths to acquire and create technological jobs in this new digital age.
Our twelve-week boot-camp program offers two tracks. Track 1 which targets participants between the ages of 11-18 who are selected from a consortium of select partnering schools, and Track 2 which focuses on selected finalists of the Jim Ovia ICT Entrepreneurs Program. Participants emerge from this twelve-week boot-camp with ICT skills that will facilitate and position them to easily access the tech economy.
Location:
Civic Towers
Ozumba Mbadiwe
Nigeria