Submitted by

freelock

on December 8, 2015 - 2:55am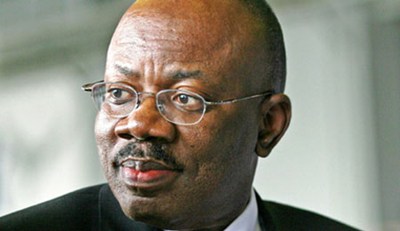 Jim Ovia, chairman and founder of Zenith Bank Plc,  declared at Nigeria Information Technology Award (NITMA) 2015 that Jim Ovia ICT Foundation will henceforth sponsor the Nigeria Computer Society (NCS) scholarship programmes for the members.
NCS has previously instituted the scholarship programme to assist members pursue critical research programmes for the betterment of the industry.
However at NITMA 2015 chaired by Jim Ovia, he announced that the Foundation will sponsor 20 Bachelor of Science, B.Sc., 10 Master of Science, M.Sc., and five Doctorate of Philosophy, PhD candidates as originally planned by NCS and willing to sponsor more.
He declared the readiness of Zenith Bank and Cyberspace to employ best performing candidates during the programme.
Ovia said that his penchant interest in youth empowerment through the ICT foundation seeks to invest in the Nigerian youths' unlimited and untapped potentials as the key to socio-economic growth.
To equip the future of the nation, information and communication technology, Ovia said, is a paramount avenue.
"We support the use of ICT whenever and wherever possible to enhance the standard of living of the society and increase human efficiency.
"Our long-term goal is to put ICT into our education policy ensuring progressive and continuous learning. Therefore, we will see to the sponsorship of the NCS scholarship programme as far as God gives us life. The best candidates are standing the chance to either work in Zenith Bank or Cyberspace".
Jim Ovia ICT Foundation is aimed at preparing young people for the modern day work-place, business opportunities, and sharpen entrepreneurship skills.
Elated by the announcement, Professor Adesola Aderounmu, NCS president, thanked the Foundation's Chairman for his magnanimity and pledged that the window will be utilised to deepen ICT growth in the country.
Prof. Aderounmu said, aside the fund being used to provide educational scholarships and sponsorships to members to attend conferences or workshops, support for high impact researches, NCS deemed it necessary that such fund would galvanize the processes for a robust Nigeria's knowledge-based economy.
Ovia is the founder of Zenith Bank Plc where he retired as pioneer Group Managing Director / Chief Executive Officer after two decades of meritorious leadership which positioned the bank as one of the largest and most profitable banks in Africa.
As an accomplished banker with over three decades experience, he introduced a great deal of innovations into the Nigerian banking industry.
Ovia is also the Founder of Visafone Communications Limited. He is the Chairman of the Nigerian Software Development Initiative (NSDI) and also Chairman, National Information Technology Advisory Council (NITAC). He is a member of the Honorary International Investor Council as well as the Digital Bridge Institute (DBI), among other achievements.
Written by: Tony Nwakaegho (Daily Times News)
http://dailytimes.com.ng/jim-ovia-ict-foundation-sponsor-ncs-scholarship...